Administrative Structure:
The Departments and Units of the Commission include: Investigation; Prosecution; Planning, Research and Review; Education and Public Enlightenment Departments; Special Duties Department; Corruption Monitoring and Evaluation Department; Chairman's Special Unit; Special Investigation Team; Financial Investigation Unit; Asset Tracing & Recovery Management Unit and Intelligence Security and Support Unit.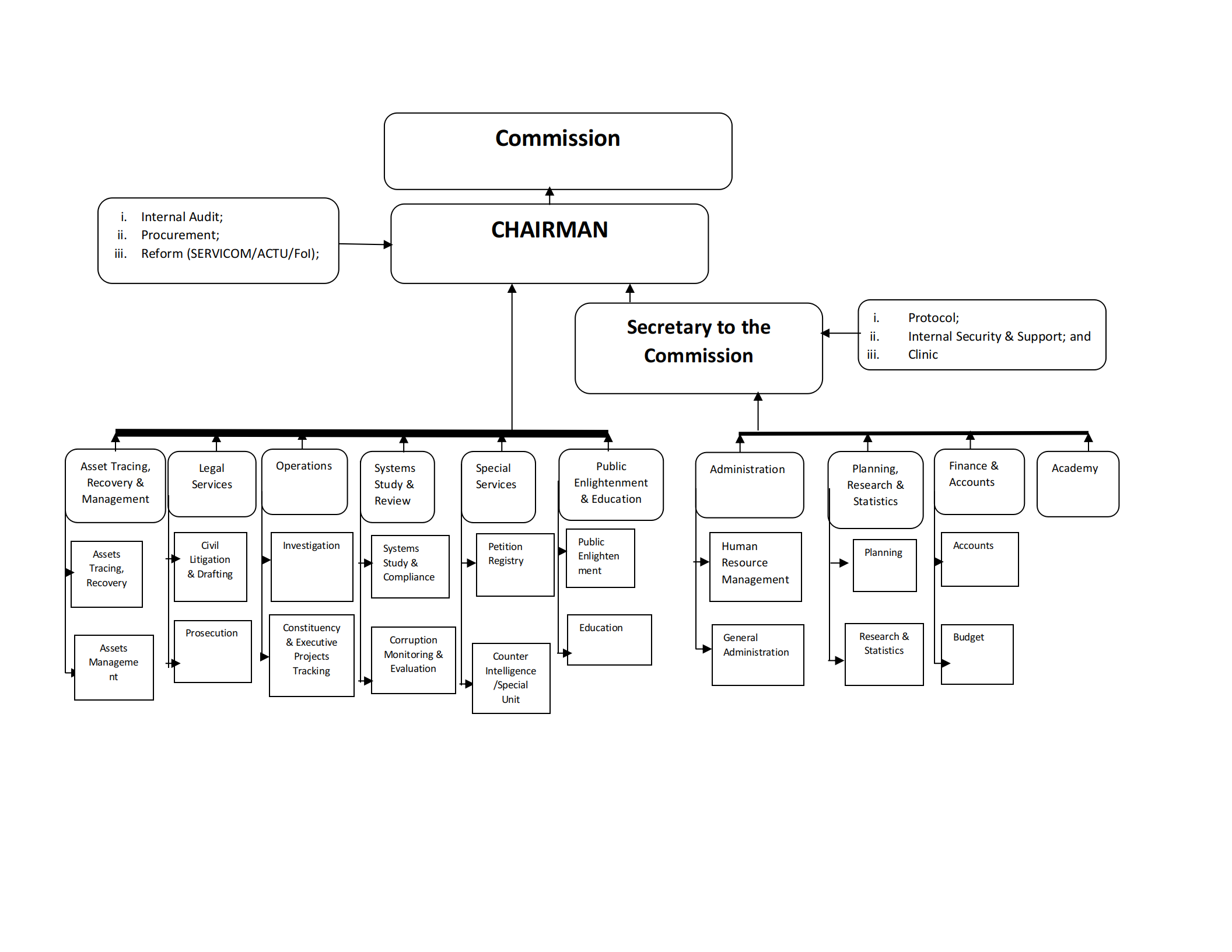 The Chairman has powers to control, supervise, and give general direction for the efficient and effective functioning of the Commission. In that regard, he issues "Standing Orders" as provided by Section 7(1) of the ICPC Act. The Act also provides that the Secretary to the Commission under the general direction of the Chairman, is responsible for keeping the records of the Commission and the general day-to-day administration and control of the staff. To facilitate execution of this function, there are two (2) support service departments, namely: Administration Department and Finance and Accounts Department.