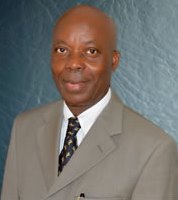 "…death is the destination we all share. No one has escaped it…it is life's change agent." – Steve Jobs, Founder of Apple.
Recently, Chairman of Estate Surveyors and Valuers Registration Board of Nigeria (ESVARBON) Mr. Olayinka Sonaike, slumped while delivering a paper at a one-day colloquium of Business Management Organisations and Professional Associations organized by the Independent Corrupt Practices and Other Related Offences Commission (ICPC). Immediately, the Commission's medical personnel rushed to his side to administer first aid.
Mr. Sonaike, who was also the Chief Servant of Nigerian Institute of Estate Surveyors and Valuers was moments later rushed to Limi Hospital next door to ICPC headquarters. He later gave up the ghost on the way to the hospital after all efforts made to revive him failed.
The sad event which took place on 12th December, 2017 at ICPC auditorium in Abuja took everyone who knew him, including officers of ICPC by surprise. The news of the slump and death of this august visitor to the Commission threw the management and staff of ICPC into confusion and mourning. The Acting Chairman, ICPC, Alhaji Bako Abdullahi rushed to Limi Hospital on receipt of the tragic news to have a first-hand assessment of the unfortunate incident.
Of the 70 professionals that were invited to the colloquium, late Mr. Sonaike was the first to arrive and was honoured with being the Chairman of Session, and because he was very active at the event, other participants named him "Chief". But in his modesty, he said "I am a Mister."
The deceased, who delivered an eloquent lecture in a broadcast voice which captivated everyone's attention, was described by participants as a fine gentleman.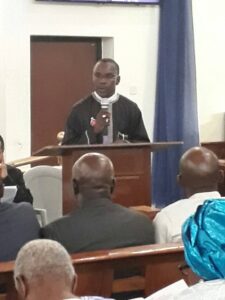 During the Christian Wake service for Mr. Sonaike held at the Chapel of Transfiguration, LUTH, Lagos, the Commission was represented by Director, Education Department, Mr. Mohammed Ashiru Baba, fsi; Zonal Commissioner ICPC Lagos, Mr. Shintema Binga and other senior staff of the Commission.
Mr. Binga read the Bible lesson while Mr. Baba delivered a tribute wherein the Commission expressed its heartfelt sympathy and condolences to the entire Sonaike family and prayed for the family to have the strength and fortitude to overcome the loss.
Mr. Sonaike, who is survived by wife, children and grandchildren, died at the age of 74.
May his soul rest in perfect peace.