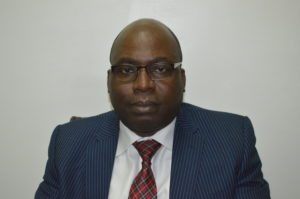 Professor Bolaji Olufunmileyi Owasanoye, SAN, OFR
PROFILE:
PERSONAL DATA
DATE OF BIRTH: 15th May 1963
EDUCATIONAL QUALIFICATIONS:
LL.B Bachelor of Laws (Second Upper) Univ. of Ife, Nigeria 1984;
Qualifying Certificate BL, Nigerian Law School 1985;
LL.M Master of Laws University of Lagos 1987;
Certificate in Legislative Drafting, Royal Institute of Public Administration UK/Nigerian Institute of Advanced Legal Studies,1992;
Certificate in Negotiating and Drafting International Trade Agreements, International Law Institute, Washington DC 1993;
Certificate in Managing Development Projects, IMA Associates, UK, 2000
Executive Education Certificate in Applying Behavioral Insights to the Design of Public Policy, Harvard Kennedy School of Government 2016 .
SUMMARY OF PROFESSIONAL SKILLS/EXPERTISE:
Lecturer, Lagos State University 1986-1990
Research Fellow Nigerian Institute of Advanced Legal Studies 1990-2000
Professor of Law, Nigerian Institute of Advanced Legal Studies 2001 to date
Director of Research, Nigerian Institute of Advanced Legal Studies 2003 – 2006 and 2009 -2013.
Professorial Research Associate, School of Oriental and African Studies University of London 2011-2013;
Visiting Professor, University of Pretoria since 2015,
Member of Council, Criminal Law Committee of the International Bar Association 2011-2013;
Member, International Bar Association Presidential Task Force on Human Trafficking 2015-2016;
Senior Special Fellow, United Nations Institute for Training and Research (UNITAR) since 2000,
First Teslim Elias Distinguished Professor of Law, Nigerian Institute of Advanced Legal Studies 2013.
Selected Consultancies –

United Nations Institute for Training and Research (UNITAR), UNICEF, DFiD, USAID, World Bank, World Bank Institute, International Labour Organisation, Ford Foundation, ECOWAS, African Union, West African Institute for Finance and Economic Management (WAIFEM); Federal and state Ministries, Departments and Agencies (MDAs) in Nigeria.
He prepared the draft law establishing the Debt Management Office of Nigeria in 2002; law establishing the Office of the Public Defender in Lagos State

Founder and Trustee, Human Development Initiatives (HDI) one of the leading social development NGOs in Nigeria.
SUMMARY OF RELEVANT WORK EXPERIENCE
Until his appointment as Chairman of Independent Corrupt Practices and Other Related Offences Commission, ICPC, on 4th February 2019, he was the Executive Secretary and head of secretariat of the Presidential Advisory Committee Against Corruption (PACAC) Nigeria. In that capacity, he drove the advisory and strategic work of the think tank and led the key activities and preparation of key policy and anti-corruption strategy interventions of the government since 2015.
Policy and Strategy Documents initiated/drafted with others –
Asset Recovery Strategy;
Whistle Blower Policy;
Non-conviction Based Asset Recovery Framework;
Management of Recovered Assets Framework;
Plea Bargain Manual
Corruption Case Management Manual;
Manual on Drafting of Charges
Corruption Intelligence Information Sharing Protocol;
Sentencing Guidelines amongst others.
He coordinated/conducted over 60 capacity building programs for anti-corruption agencies, prosecutors, investigators, judiciary, civil society, media and other stakeholders.
Member of key anti-corruption and governance initiatives e.g.
Presidential Committee on Asset Recovery chaired by the Vice-President of Nigeria comprising heads of all anti-corruption agencies, National Security Adviser, Director of Security Services, Inspector General of Police, Minister of Finance, Attorney-General of the Federation, Chair of the Economic and Financial Crimes Commission, Chair of the Independent Corrupt Practices Commission and Minister of Information;
Member Assets Tracing Team;
Member National Prosecutions Coordinating Committee;
Member of Technical Working Group of Nigeria Vision 2020, July 2009;
Federal Law Revision Committee 2001-2004;
Pioneer Chairman, Governing Council Lagos State Office of Public Defender 2006-2014; Member
PUBLICATIONS (SELECTED)
Justice or Impunity? High Profile Corruption Cases Crawling or Gone to Sleep. HDI, 2014.
Asset Recovery for National Development PACAC July 2016.
"Sub-Saharan Africa and Development Finance" UNITAR Research Document No.6, 1999.
"The Problems of African Debt Negotiators" UNITAR Research Document No.7, 1999.
"Corruption: The Enemy Within" in Political Reform and Economic Recovery in Nigeria, Ayua & Guobadia (ed.) NIALS 2001.
"Corruption in Negotiation and Utilization of External Loans" in Problems of Corruption in Nigeria, Ayua & Owasanoye (ed.) NIALS 2002
"International Perspectives on the Repatriation of Recovered Assets" in Legal Perspectives to Corruption, Money Laundering and Assets Recovery in Nigeria, Ayoade and Igbinedion ed. Department of Jurisprudence and International Law, University of Lagos. 2015
Training Manual for Federal Prosecutors on Drafting Charges Under ACJA 2015 Bolaji Owasanoye and Anthony Oluborode ed. PACAC 2016
International Workshop on the Role of Judges in the Fight Against Corruption: Owasanoye, Waziri and Adesanya ed. PACAC July 2016
Successful Anti-Corruption Campaigns: The Role of Government, Private Sector, Civil Society and Lawyers paper presented at Nigerian Bar Association Anti-Corruption Commission Conference on the Fight Against Corruption in Nigeria: The Way Forward, June 2015.
HOBBIES: Travelling, Walking, Watching Movies, Reading