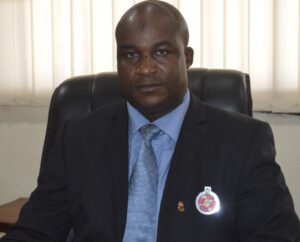 Prof. Musa Usman Abubakar, a Barrister and Solicitor of the Supreme Court of Nigeria, hails from Zamfara State and was born on 21st September 1969.
Education
He attended Nizamiyyah Islamiyyah Primary School Gusau, 1975 to 1981; College of Arts and Arabic Studies, Sokoto, 1981 to 1986; and College of Education, Sokoto, 1988-1991. He holds LLB (Common and Islamic Law) Usmanu Danfodiyo University Sokoto, 1997. He bagged a Master of Laws Degree in Legislative Drafting from the Nigerian Institute of Advanced Legal Studies, Lagos, 2003.
Later in the same year, he won the prestigious British Chevening Scholarship 2003/2004 under the auspices of the Foreign and Commonwealth Office and successfully completed a Master of Laws in Law in Development (with Distinction) at University of Warwick, United Kingdom in 2005. He went back to the same University in 2008 where he completed a PhD in Law in 2012.
Employment/Career
Prof. Abubakar served in many capacities in the justice sector. From 1999 to 2007 he was a state counsel in the Ministry of Justice, Zamfara State. He transferred his services to the Judiciary as Magistrate until 2014 when he joined Bayero University, Kano. He has held several ad hoc positions such as Member, Local Government Election Petition Tribunal, Zamfara State, 2007-2008; Member, Contributory Pension Scheme Committee, 2006. National Rapporteur, British Institute of International and Comparative Law Project on Criminal Law and the Rights of the Child in Muslim States 2009-2010. Recently, in January, 2016, he was appointed to chair the Committee on the Review of Sharia Court Rules of Zamfara State.
He was also involved in professional unionism where he was elected as Secretary, Nigerian Bar Association, Gusau Branch and National Executive Council member of the Nigerian Bar Association 2004-2006. He was also the first Assistant Secretary General of the Muslim Lawyers Association of Nigeria (MULAN). Member, International Association of Prosecutors; Member, Nigerian Bar Association; Member, Society of International Humanitarian Law Teachers; Member, British Chevening Scholarship Alumni; Member, Chevening Alumni Association of Nigeria and Member, Warwick Graduate Association.
Achievements
He has publications in many national and international journals and has presented papers at conferences both locally and internationally. His research interests include Child Justice Administration, Criminal Law, Constitutional Law, Gender and Islamic Law, International Human Rights Law and Legislative Drafting.
Before joining the Commission, he was an Associate Professor and Sub-Dean (Academics), Faculty of Law, Bayero University, Kano, and has taught Islamic Law of Succession at undergraduate level, and Comparative Constitutional Law and International Economic Law at post graduate level.
He was appointed as the Secretary to the Commission on 1st August 2017. In March 2018, Prof. Musa Usman Abubakar became the Acting Chairman of the Commission following the expiration of the tenure of Alh. Bako Abdullahi, the erstwhile Acting Chairman. At the appointment of Prof. Bolaji Owasanoye as the substantive ICPC Chairman on 4th February, 2019, Prof. Musa Usman Abubakar reverted to the position of Secretary to the Commission.
Family
He is married with children.